Sunny Isles Beach, Florida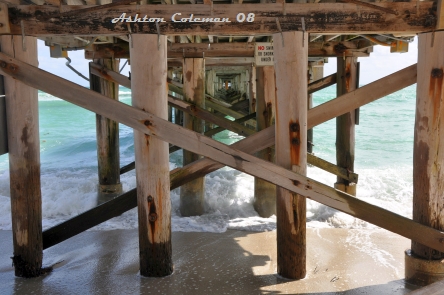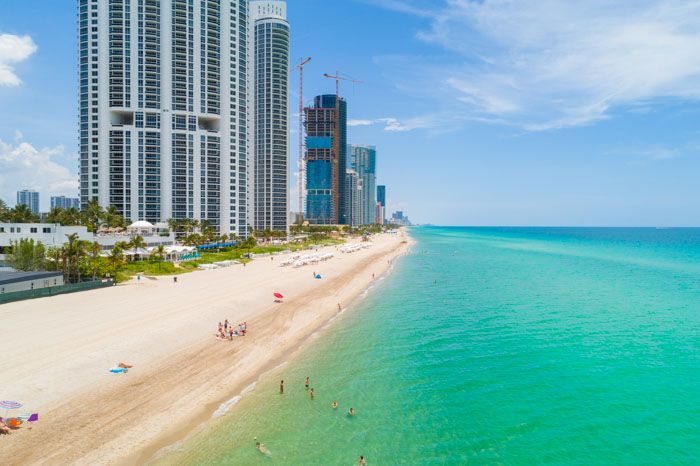 Sunny Isles Beach,
FL
33160
Price Range: $200,000 – $85,000,000
Square Footage: 200 – 15,000 sqft
Sunny Isles Beach is known as 'Florida's Riviera.'

Discover the neighborhood of Sunny Isles Beach including premier oceanfront condo listings at Jade Beach, Jade Ocean and Jade Signature. Miami's premier coastal community and luxurious resort destination, Sunny Isles Beach is located on a barrier island in the northeast of Miami-Dade County. The great Atlantic Ocean is to its east and to the west is the Intracoastal Waterways.
Premier Jade Condos
What makes
Sunny Isles Beach real estate
so desirable is the premier location, Miami lifestyle, global diversity, and a wide range of million dollar oceanfront condos on one side of the street compared to smaller more affordable Bayfront condos and homes on the west side. Travelers can fly into either Miami International or Fort Lauderdale or Hollywood International airports just 25-30 minutes in either direction.
What Locals Love.
Sunny Isles Beach offers us the best of both worlds... It's a small town feel with all the traditional conveniences and sophistication of Miami plus the sun & fun of being right on this famous beach. Those who visit Sunny Isles hate to leave, and those who live here wouldn't leave for anything. Sunny Isles Beach has come into its own by making itself over into a vibrant, affluent community. These great changes have brought a balance between old and young, between native-born and foreigner that will attract many more residents for years to come. The city is building parks, improving the infrastructure and laying the groundwork for future redevelopment.
Premier
oceanfront condo developments
like Jade Beach, Jade Ocean, Jade Signature, new restaurants, the Kindergarten through 8th-grade school just down the street, along with the RK shopping centers, have brought an appealing dimension to the quality of life here. 
#1 Travel Destination
Sunny Isles Beach is bordered by the residential communities of Golden Beach to the north, Aventura to the west and Bal Harbour to its south which makes Sunny Isles Beach a very central waterfront destination. The City is midway between Miami and Fort Lauderdale and offers easy access to both Miami International and Ft. Lauderdale + Hollywood International Airports.
There are several major hotel chains along Sunny Isles Beaches including the famous Acqualina Resort, and the Trump International Beach Resort. Sunny Isles Beach real estate offers a great multitude of views and scenery with the sunrise over the Atlantic Ocean and impressive sunsets over the waterways of Biscayne Bay.
Billionaire's Beach
What used to be a quiet stretch of low rise beachfront hotels has quickly become the new 'Billionaire's Beach' of Miami. Sunny Isles Beach real estate has changed indefinitely with new luxurious oceanfront high rise condos and condo hotels taking the place of the older motels that used to line this now famous strip of beaches. This city has seen unimaginable growth and appreciation in the last decade and continues to set new real estate records for Southeast Florida. Sunny Isles Beach, as many locals will tell you, has a very bright future ahead of itself with its global demand.
Sunny Isles Beach History
When the Haulover Bridge was completed in 1925, the area became accessible from Miami Beach, attracting developers who widened streams, dug canals and inlets and created islands and peninsulas for building waterfront properties along Biscayne Bay. Today Sunny Isles Beach is home to the legendary pier. This Sunny Isles Beach Pier was built in 1936 and soon became a desirable destination. In 1982 this half-mile long pier was designated as a historic site.
Millions of tourists have visited the pier and fished from the base. It is still used by fishing enthusiasts and excursionist today and when visiting, you must try the catch of the day at the restaurant located right on the pier itself as one of our city's major landmarks. Sunny Isles Beach slowly developed until the 1950's when the first single-family homes were built in the Golden Shores area. During the 1950's and 1960's, more than 30 trendy new motels sprang up along Collins Avenue including Ocean Palm, the first two-story motel in the United States. Tourists came from all over to vacation in these motels of alluring design along "Motel Row." Over the next decade, tourists from America, Russia, and Europe flocked to Sunny Isles Beach hotels and motels attracted by favorable exchange rates and value for money accommodation.
Celebrities of Sunny Isles
New mid and high rise multifamily buildings were constructed adding to the residential living options along Sunny Isles Beach. The Beatles were among noted celebrity visitors to Sunny Isles, cavorting at the Castaways Motel's famed Wreck Bar on Collins Avenue off State Road A1A, just south of Sunny Isles Boulevard. The popular oceanfront community gained many new residents, both year-round and seasonal, as condominium communities such as Winston Towers and Arlen House were built in the 1970s. The Castaways Motel was demolished in the 1970's and Oceania Tower, the first luxury condominium complex in Sunny Isles Beach, was constructed on this site in the 1990's.
In 1997, the citizens of Sunny Isles voted to incorporate as a municipality, thus placing the City of Sunny Isles on the map. Before Sunny Isles was incorporated into a city in 1997, J. Milton & Associates had already invested over $1 billion in real estate development.
Major Players of Miami Development
The City of Sunny Isles Beach is a young city established in 1997 with a supported development plan that is backed by major developers such as Dezer Development, Fortune, The Related Group, Turnberry Associates, and J. Milton & Associates. Billions of private equity dollars have been invested in this 2½ mile long beachfront city. All real estate in South Florida has been desirable but taking into account supply and demand, the best value for an oceanfront property is in a product like Sunny Isles Beach offers.
A location with limited space and a new city with great beaches utilizing real estate as part of the overall improvement plan. The City of Sunny Isles Beach meets all long-term investment criteria as it's surrounded by water with desirable beaches and marinas.
Sunny Isles Beach Safety & Schools
Being contiguous to wealthy communities like Bal Harbour has been excellent in terms of safety for the City of Sunny Isles Beach. This city is virtually crime free, due to the enforcement efforts of the Sunny Isles Beach Police Department. The city of Sunny Isles Beach is well known for its outstanding police force which emphasizes community policing and high visibility, boasting a City average response time in under 2 minutes. The cities marine patrol units recently added The Grey Pearl, a 25-foot police vessel ensuring security and safety along the Intracoastal waterways. Since its inception in 1998, this city department has received more than 20 awards, including the prestigious National Officer of the Year Award.
With the influx of younger families, often with children, the City of Sunny Isles shifted gears in another area. The school in Sunny Isles Beach opened in 2008 in cooperation with Miami-Dade Public Schools, featuring A-Rated Kindergarten through 8th Grades. The Sunny Isles Beach School features a 4 story classroom building, a 2 story administration building, media center, cafeteria, and auditorium. This school is capable of accommodating the ever-increasing number of school-aged children living here permanently. Adding to the City's educational environment, there is a 7,500 square foot library at City Hall.
What to Do In Sunny Isles Beach?
Sunny Isles Beach offers a wide array of amenities for playing outdoors offering a luxurious living experience. It has nearly two and a half miles of endless, clean sandy beaches and ocean access. Water sports such as fishing, boating, and sailing are just the beginning with additional menu items of tennis, jogging, dining, movies and simply relaxing outdoors all provide more ways to enjoy South Florida's casual, stress-free lifestyle.
Sunny Isles Beach development has steadily increased the City's tax base. Roadways have been planned, and facilities upgraded, with $4.5 million refurbishing that included new brick sidewalks and additional palm trees. There are oceanside parks offering everything from quiet seating to playground equipment for children and picnic areas. With these increased leisure activities and growing population come to a compliment in sophistication and cultural offerings.
Sunny Isles Beach Demographics
Many of the residents are European, Canadian, and South American, and they bring with them entirely different cultures. More cultural restaurants and shops have opened offering new cuisines and dining experiences. For a very simple & fun Oceanside restaurant walk 5 minutes south of JADE and visit the restaurant on the historic Sunny Isles Pier (16701 Collins Avenue). Across from Jade Condos Sunny Isles & Collins Avenue, you'll find convenient shopping including a Starbucks, Milam's grocery market, a Healthy Juice Bar, among a multitude of other stores within one block of the Jade Condo developments.
A large number of permanent residents live here year-round with 32,000 as locals giving room to nearly 1 million annual visitors to stretch out and enjoy the Sunny Isles Beaches. For the absolute best in shopping and dining, the Aventura Mall and the Shops of Bal Harbour are each within 5 minutes in either direction. Sunny Isles Beach is located just over the bridge from marvelous shopping both west and south. Those who visit take advantage of high-end brand name shopping at Aventura Mall, just across the William Lehman Causeway in Aventura, and the world renowned Bal Harbour Shops, in neighboring Bal Harbour. Crediting this fun shopping goes with the ease of transportation as Sunny Isles Beach residents have access to the free Community Shuttle buses, which picks you up and drops off its passengers at major points throughout Sunny Isles Beach.
Jade Condos Website
We welcome you to this online resource exclusively covering an independent overview of Jade Condos Sunny Isles. Here our aim is that you'll find the most accurate development and resale information, including new JADE Beach, JADE Ocean, and JADE Signature condos for sale, for rent, and awesome building research on the informative
JADE Condo Blog
. Then of course, we would love to work with you here! For local advice, experience and service in Sunny Isles Beach, contact us directly at #888.383.7326 or Info@JadeCondosSunnyIsles.com. Stay up to date on all area statistics and trends by visiting the
Sunny Isles & Miami Beach Real Estate Blog
. As a fan of Jade Beach, Jade Ocean, & Jade Signature, you've come to the right place for the latest in property listings, development details, and everything else related to
JADECondosSunnyIsles.com
.